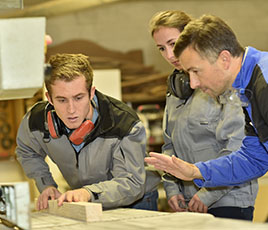 Support for project leaders, managers and executives by coaching involves both SerVeA activities:
Process performance,
Service added Value.
SerVeA is involved in and provides advice on:
Helping trainees progress by:

Putting into practice approaches and tools covered during training,
Building self-confidence and autonomy,
Skills transfer.

Consolidating project roll-out while ensuring success.
During recent years, SerVeA has coached more than 500 Lean Six Sigma projects conducted by Green Belt or Black Belt project leaders.