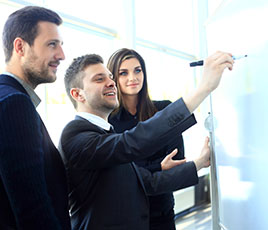 As requested by senior management we provide expertise, know-how, practical experience and a fresh independent viewpoint to:
Establish a diagnosis of the current situation and an analysis of causes,
Suggest strategies and make recommendations,
Develop action plans for improvement and change management,
Support positive changes.
As far as possible, we prefer to intervene in project mode while working together with a client project manager so to pass on our experience and facilitate practical implementation of our recommendations.
In recent years, SerVeA has supported some twenty companies in the deployment of business improvement programs, their cultural and organizational transformation or the reorganization of their services strategy.